Pressure Washing/Power Washing
Pressure washing offers a multitude of benefits that make it an excellent choice for maintaining and revitalizing various surfaces. One of the key advantages of pressure washing is its ability to remove tough stains and grime that can be challenging to eliminate using other cleaning methods. Whether it's oil stains on your driveway or algae growth on your stairs, patios, and balconies, pressure washing can tackle even the most stubborn marks, leaving your surfaces looking pristine.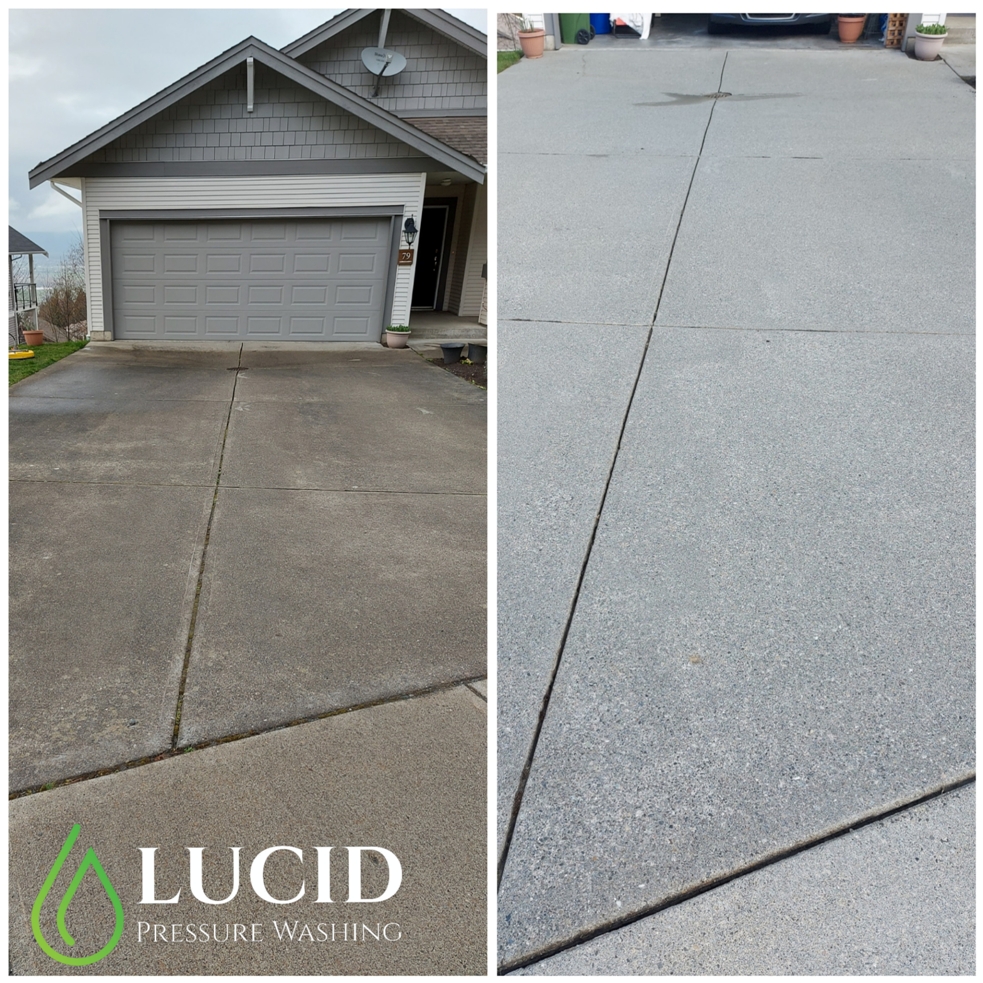 We're highly trained in power washing and only use high pressure on the correct surfaces, to not create damage to your investment.
Lucid Pressure Washing services the Chilliwack, Abbotsford, Hope and surrounding areas as well as offer free estimates in pressure-washing & power-washing.