Chilliwack homeowners regularly ask us this and we recommend getting the exterior of your windows washed twice a year. We service our clients with window washing first in the spring as well as a another wash in the fall months. Frequency of window washing is really personal preference and depends how much time you spend in your home. One clean for sure, but two is ideal for window washing frequency.
We use our purified water extension poles to wash the exterior windows. Not only is this a safer approach, as it can be completed from the ground, it also does a high quality job. There is no residue left behind as we are working with pure water. When the window washing is completed, our technicians will inspect their workmanship with a quality check to ensure your view is 100% shiny!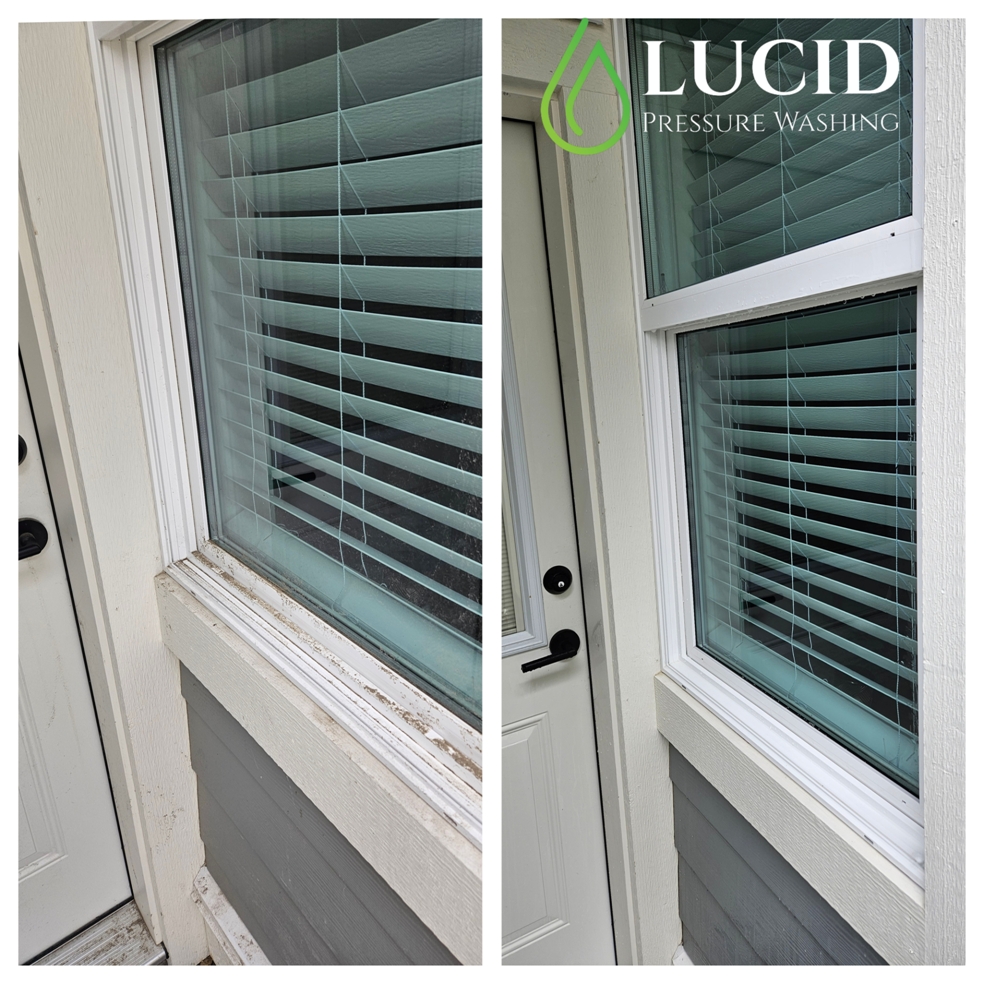 When working in your home providing interior window cleaning services, our technicians take great care as we are in your personal space. We wear shoe coverings if needed, and work carefully around the belongings in your home. We wash each window by hand with a squeegee and inspect our work once we are finished.
Lucid Pressure Washing services the Chilliwack, Abbotsford, Hope and surrounding areas as well as offer free estimates in window washing and window cleaning.