Roof Cleaning & Moss Removal
Over time moss on you roof will compromise the integrity of your roof. Moss will weaken your roof and can actually cause the shingles to lift up. This leaves your roof open to potential water damage and moisture issues. Moss grows in a damp environment and with the amount of rain we get in the Fraser Valley, it is important to have your roof inspected for moss growth.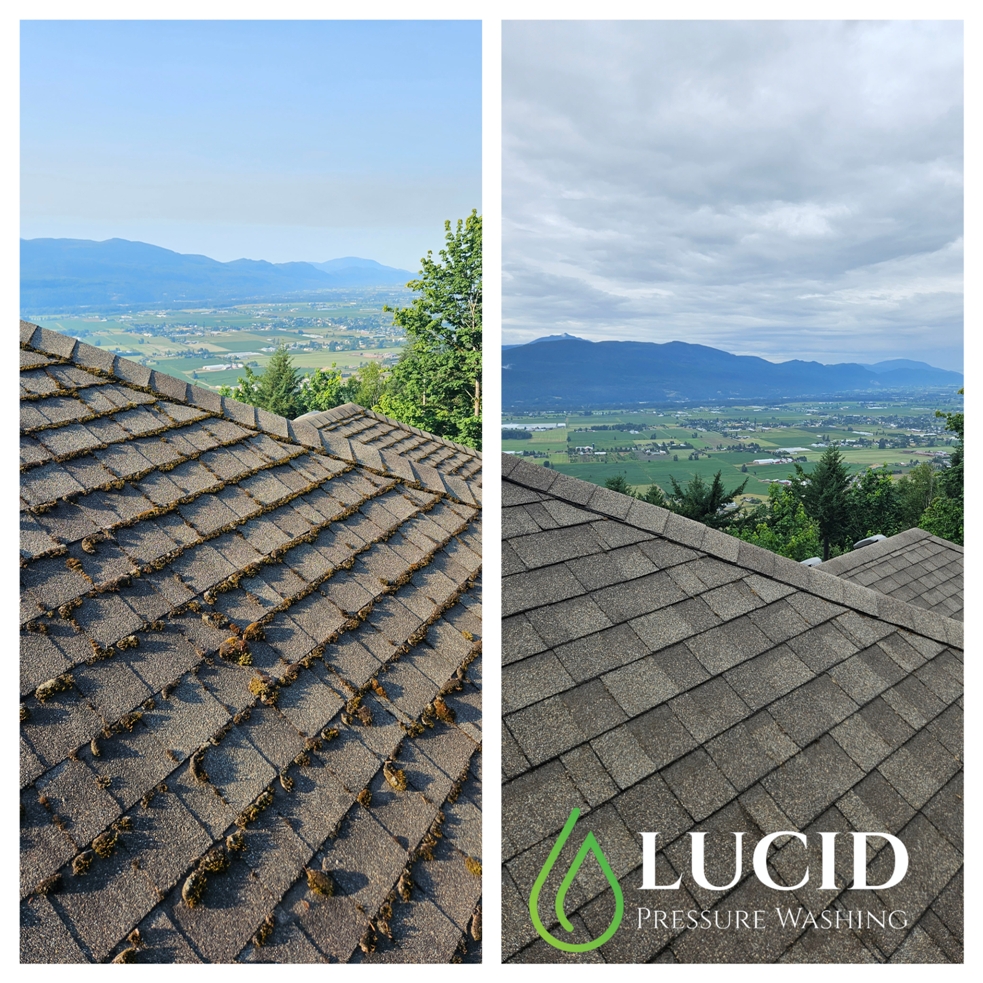 You'll always get a house that radiates curb appeal and top quality services when you choose Lucid Pressure Washing for roof moss removal of your property in Chilliwack. We don't count the job done until we've exceeded our high standards.
We use our soft-washing equipment to ensure your moss is removed safely and softly. No high pressure used on asphalt shingle roofs. Lucid Pressure Washing services the Chilliwack, Abbotsford, Hope and surrounding areas as well as offer free estimates in roof cleaning and moss removal!